Finding life difficult?
We all do.  And when things feel stuck it's a good idea to seek out people who can help you free yourself up.  
At The Affinity Centre we don't believe you should be happy all the time, no one is.  
We will support you in your journey towards a rich and fulfilling life which we think you deserve.
You may be seeking therapy or counselling for a single issue or there may be more going on for you that will take some time to unravel.  
Whatever you need, we've got great therapists who have the experience and training to get you through to the other side.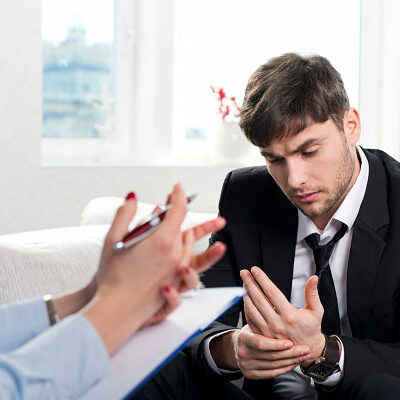 Common issues we deal with all the time
How do I make an appointment?
It's easy.  Simply give us a ring on 0161 282 0259 or fill in the contact form which you can find by clicking here.
If you choose to ring us, you'll be greeted by The Affinity Centre Personal Assistant, who'll take some brief details from you.
You'll then receive a call from one of the Affinity Centre therapists who will have a chat with you and get you booked in.
If you're not sure about anything or want to ask any questions just give us a ring anyway and we will do our best to help.